Our collaboration with Jade a.k.a 'parkerandhome' from Leeds, UK (one of our fans on Instagram) resulted in one of the most popular molds in Q3, 2022, the Star-Themed Candle Holder collection.
It all started with a conversation like this: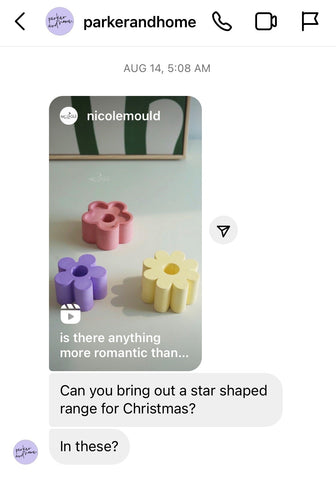 And Jade made these precision sketches like these: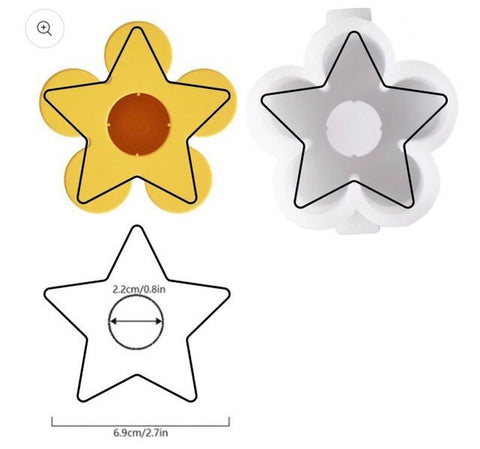 We gladly accepted the request and quickly worked out a design for her. Jade said the design was exactly what she wanted 😊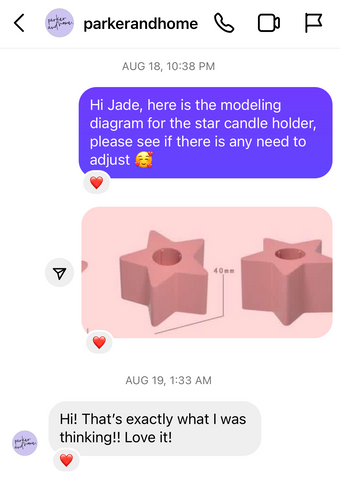 After reaching a consensus, we quickly put it into industrial designing and tooling process, and produced this cute star-shaped candle molder mold. Before sending it to Jade, in order to make sure the candle holder can demold and present as intended, we did some in-house testing using our own mineral resin material. In the computer rendered pictures our designer created, we also did some color experiments.
After receiving the mold, our girls at the studio had to agree Jade did a better job than us on crafting and color taste. Most importantly, we are thrilled to know that this product was well-received.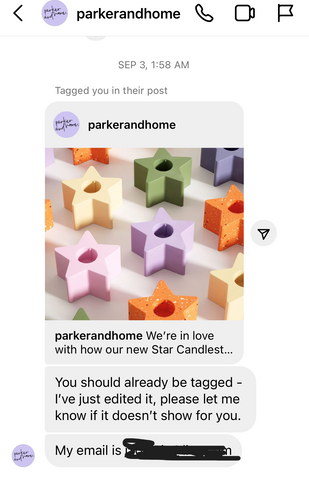 One thing leads to another, a successful collab became a spawning pool for a line of star theme design.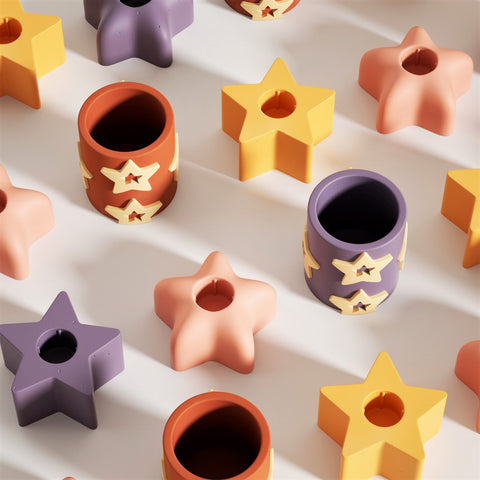 You can follow @parkerandhome on Instagram
or buy this star themed candlestick holder from their Etsy shop at https://www.etsy.com/shop/parkerandhome
Email us if you want to collab!